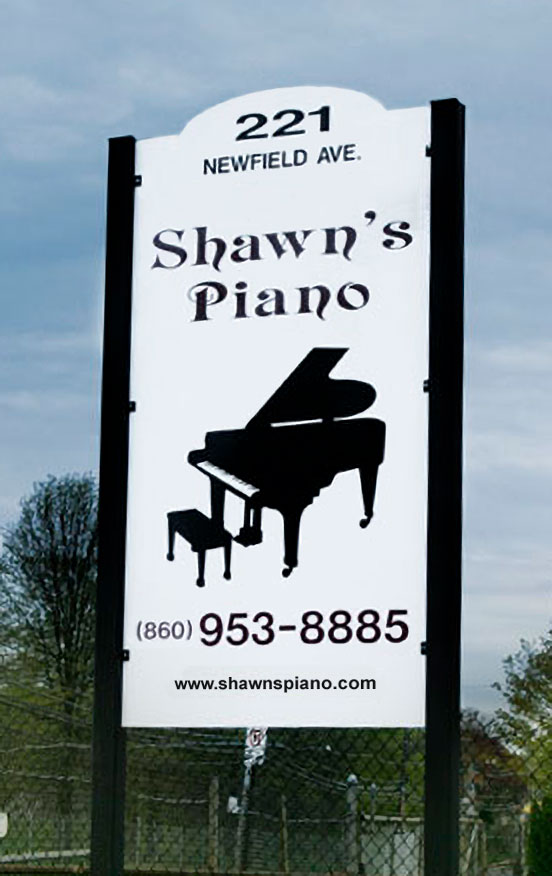 Our History
Shawn's Piano was born in 1981 when Shawn Hoar decided to carry on an existing business after the sudden death of his mentor, Ed DiPillo, then owner of Goss Piano. The new Shawn's Piano offered sales of vintage pianos, restorations and repairs. In 1986, they began soundboard making and replacement and then expanded to a complete, state-of-the-art, custom rebuilding shop. Soon, Shawn's Piano outgrew their facility and had to move.
In 1989, Shawn's Piano moved to their current location on Newfield Avenue to accommodate the growing business. The new shop could now house all of Shawn's newly-created rebuilding equipment and all the additional tools and equipment to continually use modern technology to guide an old-world craft. By the 1990s, Shawn's Piano had become one of the most respected, technologically advanced, and innovative piano restoration businesses in the country.
In 2002, Shawn's became the exclusive Connecticut distributor for Ritmüller pianos, which expanded the businesses customer base to include not only owners of elite pianos, but those of all means who were in search of quality instruments at a more affordable price. The new showroom, completed in 2004, showcases a wide variety of Ritmüller pianos as well as Steinways, Mason & Hamlins, Chickerings and others.
Today, the climate-controlled complex that houses Shawn's Piano includes a cutting-edge restoration and service workshop, an attractive showroom of new and vintage pianos, warehouse and complete services for the piano lover of every background.