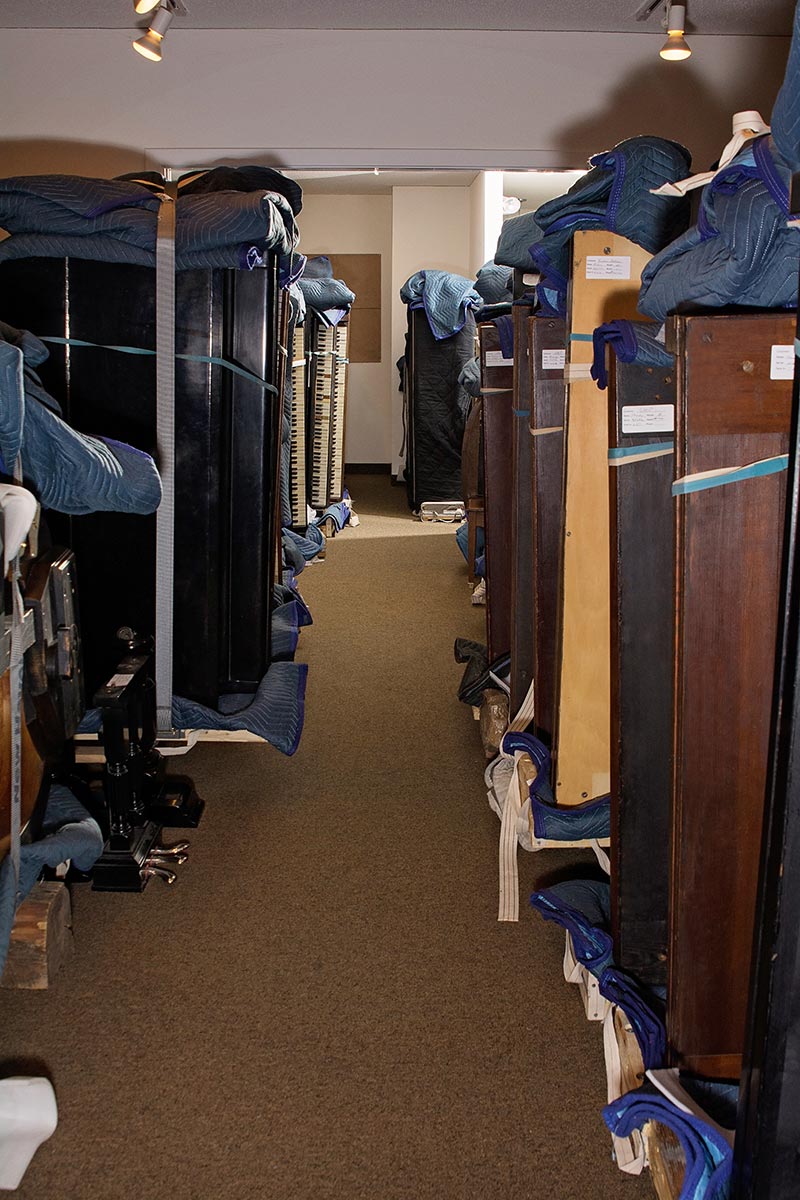 Piano Storage
We offer very clean, secure, affordable, short-term and long-term piano storage. Our facilities are climate controlled to maintain appropriate temperature and humidity levels year round. Shawn's own Steinway and Mason & Hamlin collections are kept in the same facility.
Full Set-up, Full Service Piano Storage
We offer full set-up storage, where you piano is kept in its natural position, just as if it was at your location. We regularly clean and tune your instrument to keep it in top condition.
Traditional Piano Storage
Our traditional piano storage is a more economical choice. Uprights are carefully positioned with their benches. Grand piano legs and lyres are removed, catalogued and stored on special racks. The main body of a grand piano is securely wrapped, strapped and placed on special padded grand piano boards, blocked up off the floor, to allow optimal air circulation. This allows the piano to breathe and maintain its natural state as closely as possible.
Please contact us for your storage needs. We are happy to discuss any unique requirements.